Advances in the art and science of endodontics have facilitated better understanding of disease processes and have led to development of treatment modalities aimed at restoring health to the pulp and periradicular tissues. Technological discoveries in instruments and materials have made it possible to achieve treatment objectives that once were considered unattainable.
At our state-of-the-art dental office, we pride ourselves on providing endodontic care near Solon, OH at the forefront of innovation and technology. We employ advanced technologies to enhance the quality of care for our patients in Solon, OH. Such advances include operating microscope, digital radiography, and the GentleWave System.

Effectively cleaning the deepest, most complex portions of the root canal system requires incredible innovation—and we are proud to offer that technology with the GentleWave Procedure in Solon, OH.
The GentleWave Procedure is a state-of-the-art alternative to standard root canal treatment. The ultracleaning technology of the GentleWave Procedure is an advanced combination of fluid dynamics and a broad range of soundwaves that work together to reach into the microscopic spaces and remove bacteria, debris and tissue. The GentleWave Procedure is so effective at cleaning and disinfecting the root canal system, there's less chance of failure over time.
The GentleWave Procedure in Solon, OH uses a minimally invasive protocol to access the infected root canal system, which means it is preserving more of the natural tooth and, in doing so, is helping to keep the tooth's structure strong. With the GentleWave Procedure we can also typically clean and fill the tooth in just one appointment, which may reduce the number of appointments required.
Achieving an exceptional level of clean requires advanced endodontics—and that's something we take pride in providing. Contact us today to discover the GentleWave difference for yourself.
---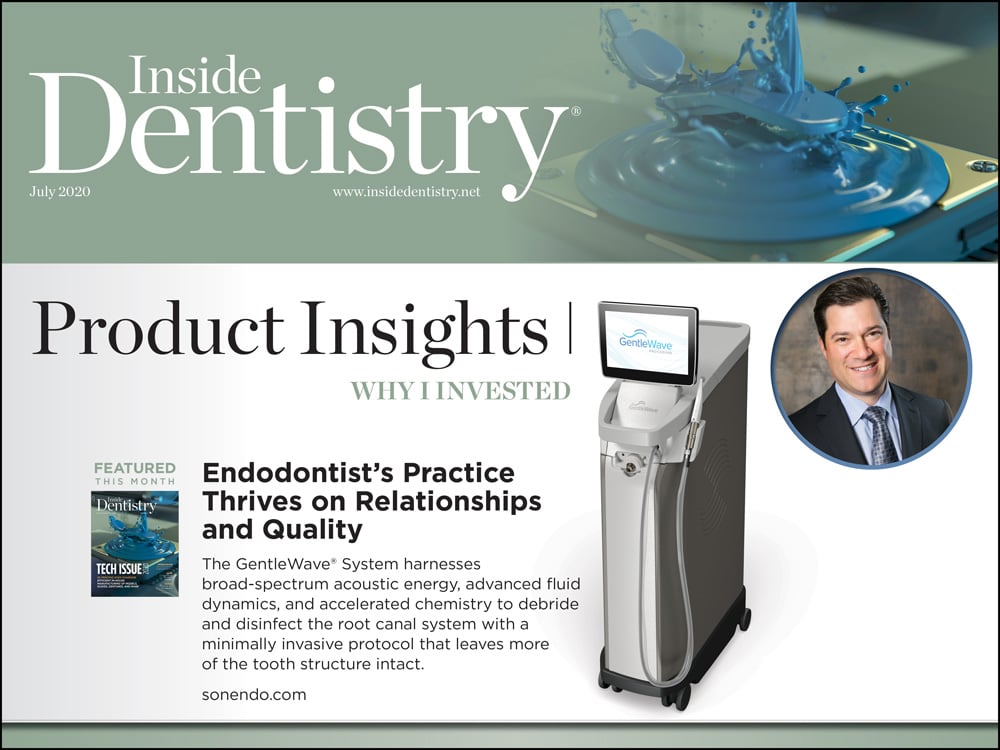 Dr. Gregory Myers
was featured in the
Inside Dentistry
July 2020 issue.
Please click below to read the article.
Read Article
---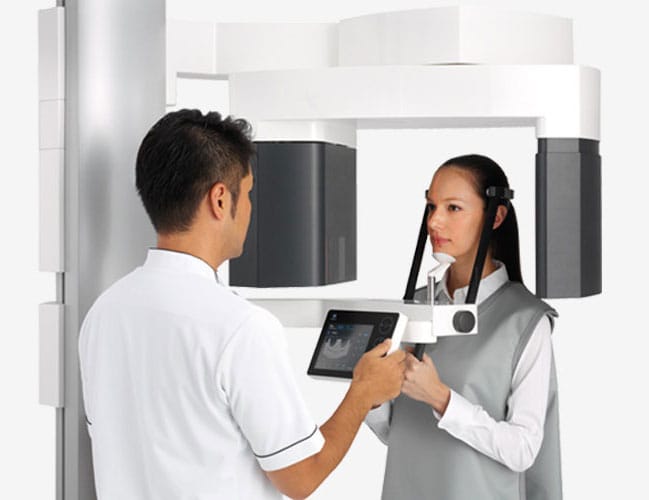 ---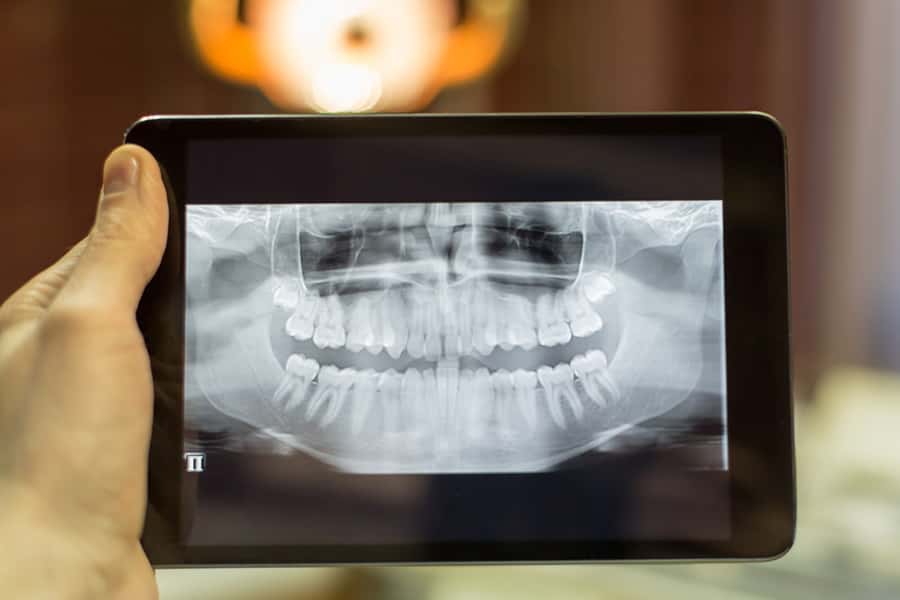 Digital Radiography
Digital x-rays are the newest technology used in dentistry to take and archive dental x-rays. Digital x-rays significantly reduces the amount of radiation as compared to traditional dental x-rays. This technique captures a digital picture of teeth with their supporting bone structures and stores the images on a computer in our dental practice in Solon, OH. You and Dr. Myers will be able to instantly view your x-rays and enlarge the image to aid in the identification of dental problems and to gauge your dental health. Your endodontist in Solon, OH will use this information to create an individualized treatment plan.
---
Operating Microscopes
Our pain-free dental office utilizes special operating microscopes near Solon, OH. Magnification and fiber optic illumination are helpful in aiding Dr. Myers to see the minute details inside your tooth. Also, a camera is attached to the operating microscope allowing us to record images of your tooth in Solon, OH to further document the doctor's findings.
---
Rotary Instrumentation
In our pain-free dental practice in Solon, OH, instrumentation of root canal is facilitated by files made of a unique alloy of Nickel-Titanium. The extreme flexibility of the Nickel-Titanium files preserves the anatomy of the root canal by following the canal path resulting in efficiency, predictability, and improved clinical results of endodontic treatment of significantly curved canals.
---
Ultrasonics
Ultrasonics are among the other technological advancements that have opened up entirely new vistas for the successful treatment of both surgical and non-surgical cases. These sophisticated units are used by your endodontist in Solon, OH to remove post and uncover the dystrophically calcified portions of the chamber to gain access to the canals. Ultrasonic intsruments in Solon, OH are also used for retrocavity preparation of the root end during microsurgical intervention.
---
Apex Locators
Electronic Apex Locator is among other technologies that facilitate predictable non-surgical endodontic treatment. The incorporation of electronic Apex Locator allows accurate computer measurement of root canals during endodontic treatment in Solon, OH, thereby accelerating the procedure while reducing the need for additional radiographs.
---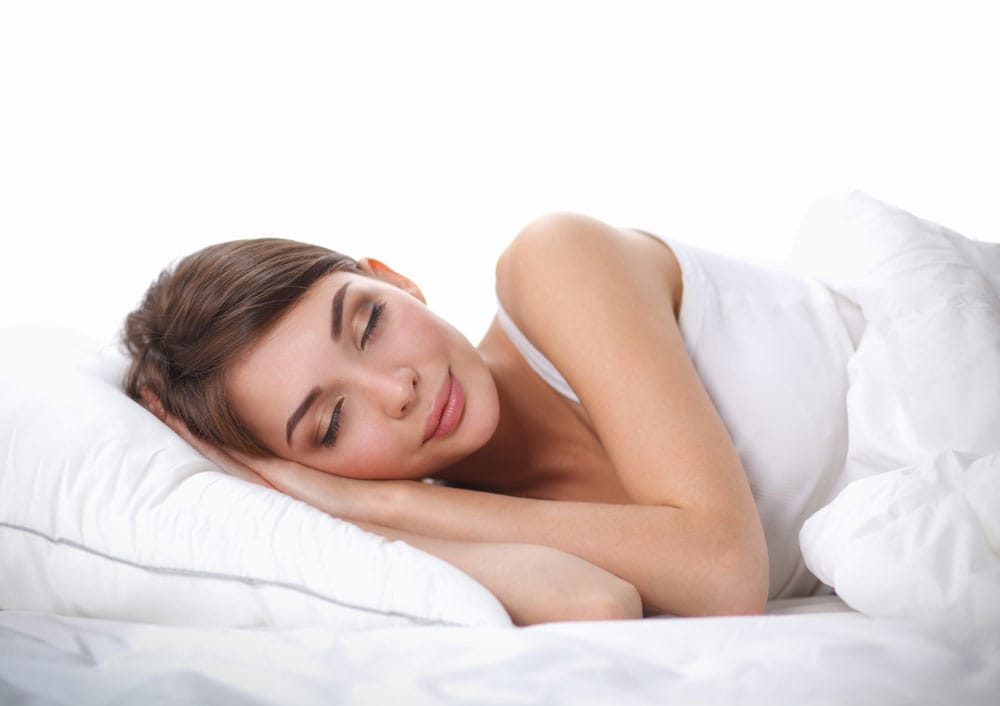 Nitrous Oxide
Nitrous oxide is a safe and effective sedative agent that is mixed with oxygen and inhaled through a small mask that fits over your nose to help you relax.
Nitrous oxide, sometimes called "laughing gas," is one option we can offer to help make you more comfortable during certain procedures in Solon, OH. It is not intended to put you to sleep. You will be able to hear and respond to any requests or directions your doctor may have. Dr Myers will ask you to breathe normally through your nose, and within a few short minutes you should start to feel the effects of the nitrous oxide. You may feel light-headed or a tingling in your arms and legs. Some people say their arms and legs feel heavy. Ultimately, you should feel calm and comfortable at our pain-free endodontic office in Solon, OH. The effects of nitrous oxide wear off soon after the mask is removed.
Talk to our staff about whether nitrous oxide would be a good option for you.
---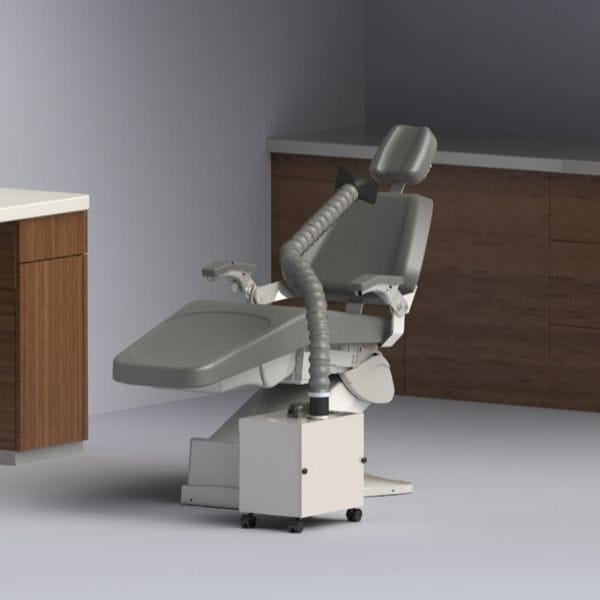 Vanguard Gold Mobile Extraoral Dental Suction for Aerosols
How Can an Extraoral Dental Suction Protect Us
The Vanguard Gold Mobile is an extraoral dental suction unit designed to safely capture chairside aerosols. This helps protect our operatory from airborne contaminants and the spread of these microbes. The unit uses:
HEPA Filter 99.97% @ 0.3 Micron – Equal to MERV 17 – For Microbes
Particle Filter 97% @ 1 Micron For Larger Particulate
---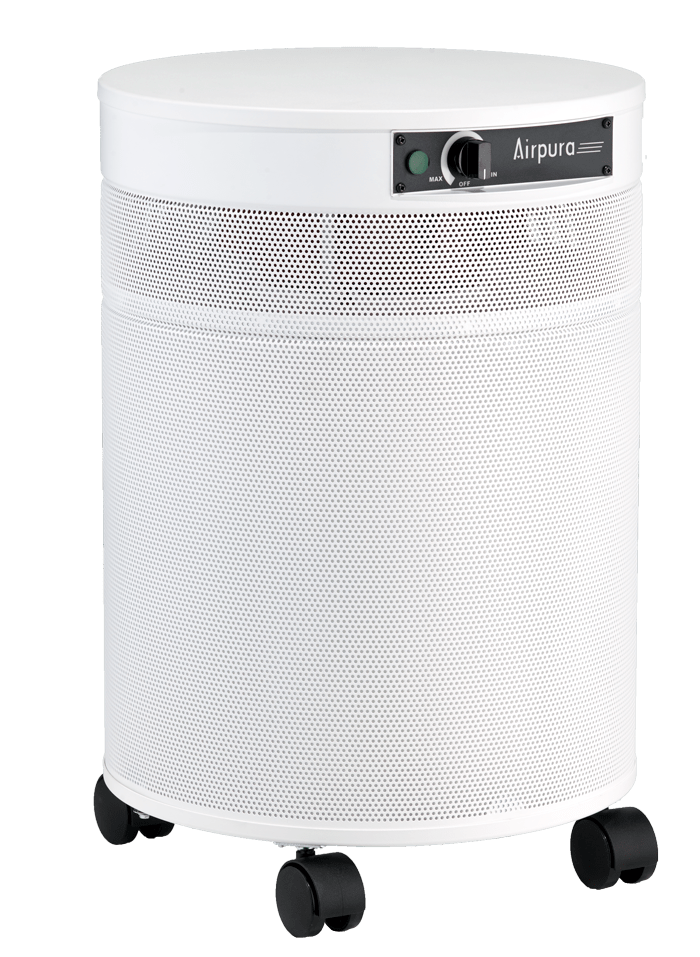 Airpura P600 Air Purifier
How an Air Purifier Can Kill Airborne Viruses
An air purifier equipped with both a true HEPA filter and an ultraviolet germicidal lamp is the best defense against a wide range of airborne diseases. Airpura has incorporated design concepts from the aseptic environment of the operating theater into the design of the UV air purifiers. The UV germicidal lamp is located within the confines of the HEPA filter. When pathogens are drawn into the air purifier, they are trapped onto the surface of the true HEPA filter. An additional level of protection is then provided by the UV germicidal lamp when the pathogens are then flooded by the rays of the UV germicidal lamp which destroy their DNA, effectively killing them. Certain pathogens require more time to eradicate, and this design allows for that. The placement of the UV lamp within the HEPA chamber also ensures that they cannot escape back into your airstream like other purifiers on the market.
---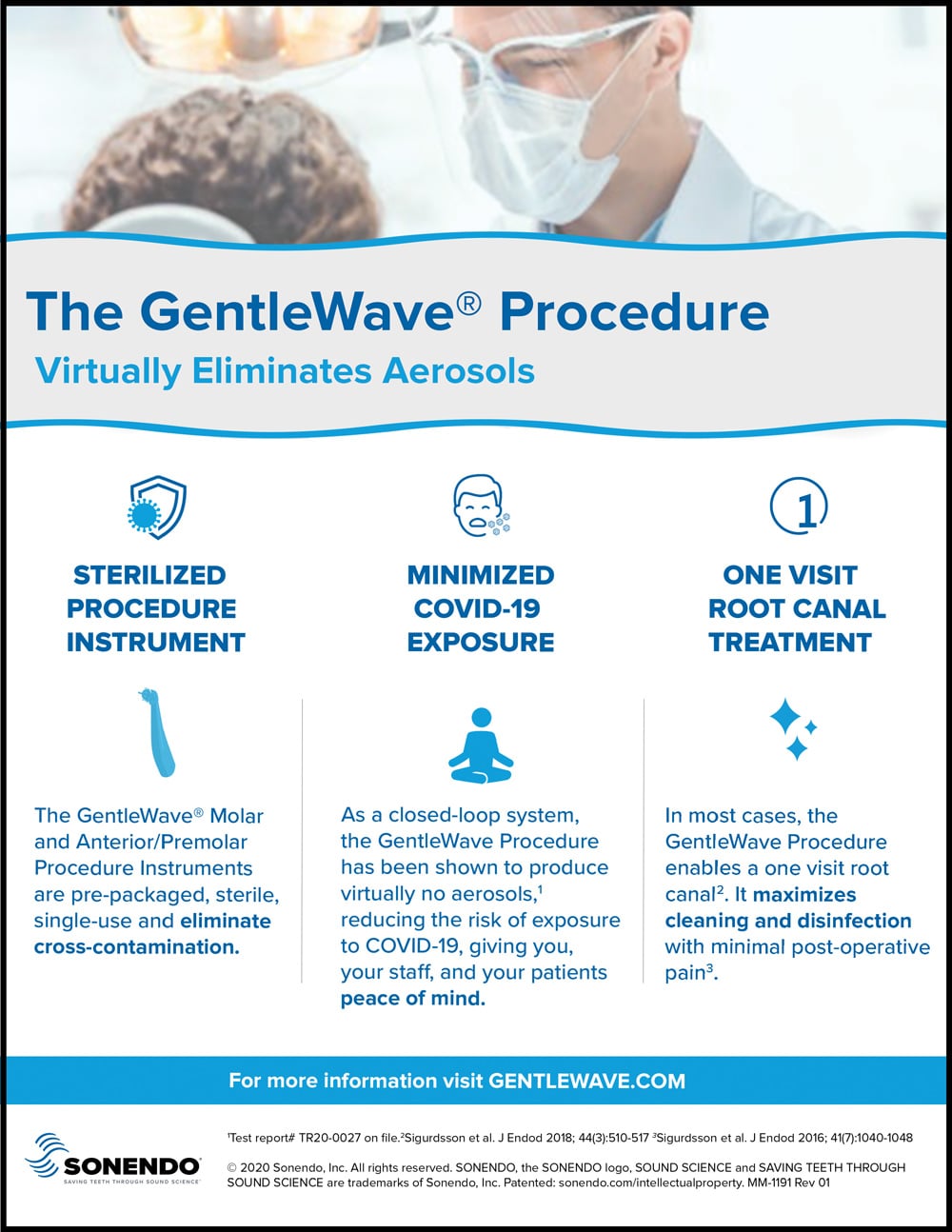 GentleWave Prevents Aerosols
Virtually Eliminates Aerosols
The GentleWave Procedure is a closed-loop system that produces virtually no aerosols to reduce the risk of exposure to airborne infection, like COVID-19, during a root canal procedure in Solon, OH. The procedure is performed with a single-use, sterilized instrument, which eliminates the risk of cross-contamination.